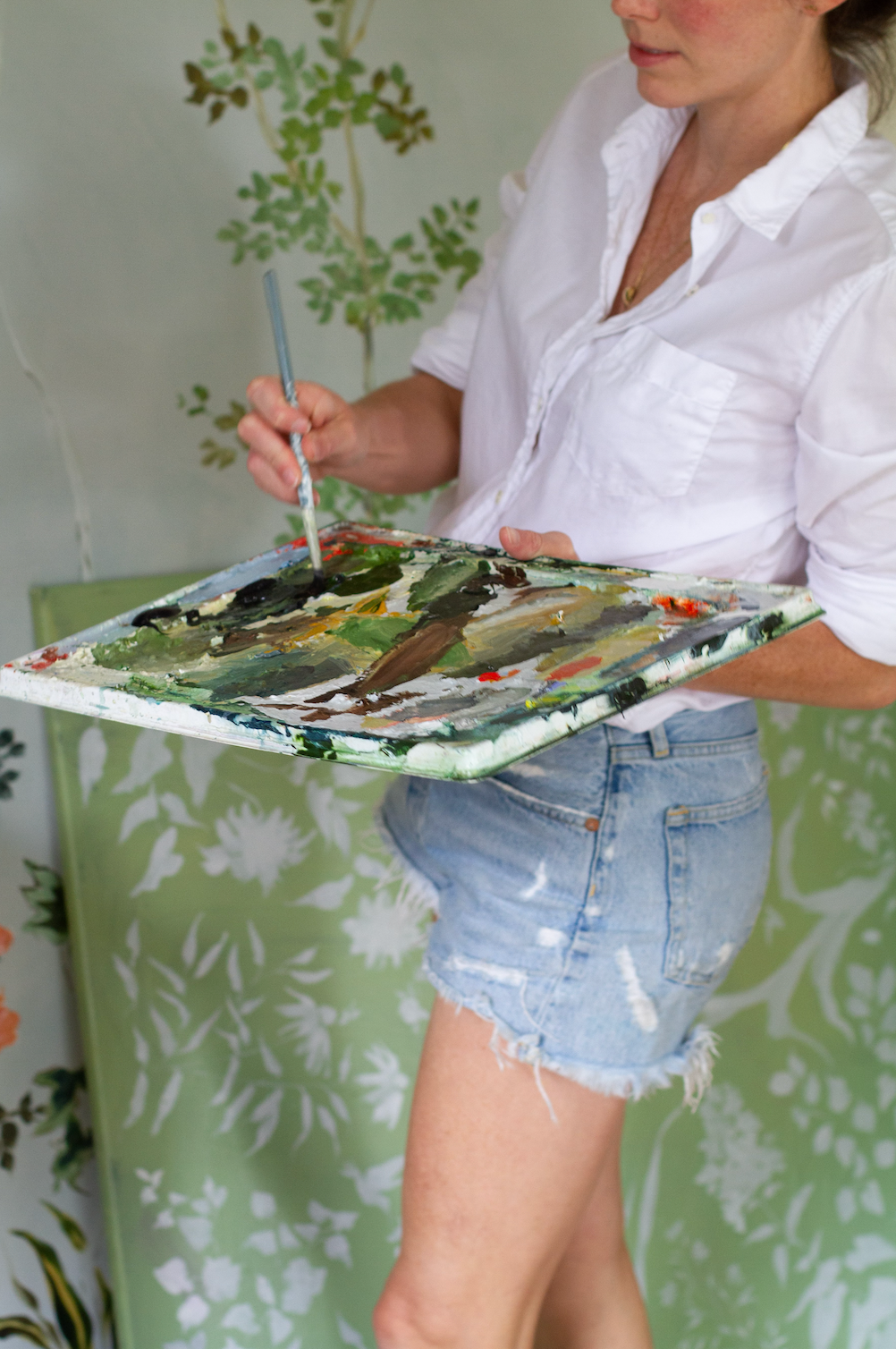 Inslee Fariss is a Raleigh, North Carolina based artist. 
Inslee's whimsical and playful creativity is an identifying thread woven through all her artistry. Her brush brings lightness to everything she puts down on paper (or canvas).
Inslee began her life's work as a professional artist while studying Art History at Washington & Lee University in Lexington, Virginia. Her career took her to New York City where she worked from her downtown studio for many years before returning to the south to raise her family and paint every darn plant, flower, insect and animal Raleigh has to offer.
She has worked with wonderful clients - both private individual commissions and for large companies. Inslee's clients include Anthropologie, Lela Rose, Neely & Chloe, Pamela Munson, Baybala Women's & Children's Wear.
Each day offers up unexpected new opportunities for creativity.